NATIONAL CHEMISTRY WEEK PHOTOS
NEW YORK HALL OF SCIENCE
OCTOBER 24, 2009
Photos by Joan Laredo Liddell

(L-R) Joan Laredo-Liddell, Chair, NYNCW; Jamie Lee Rizzo, Assistant Coordinator;
David Sherman of Pepsi, Inc. Coordinator NCW ; in the Viscusi Gallery of the NY Hall of Science.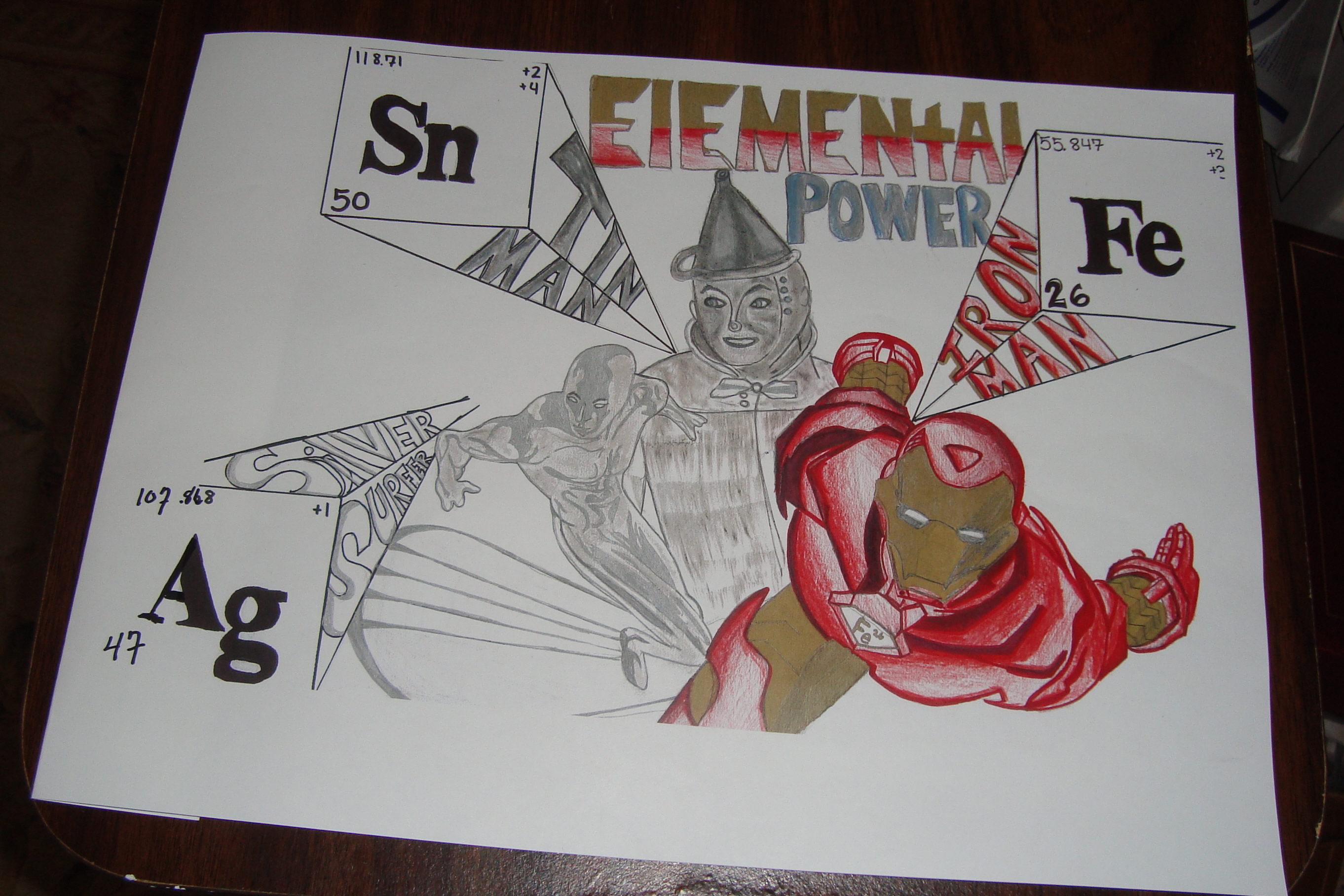 Poster that was sent to National ACS to represent the NY Section. Poster- Elemental Power- was done
by Courtney Bissonette, an 11th grade student at Division Avenue High School in Levittown.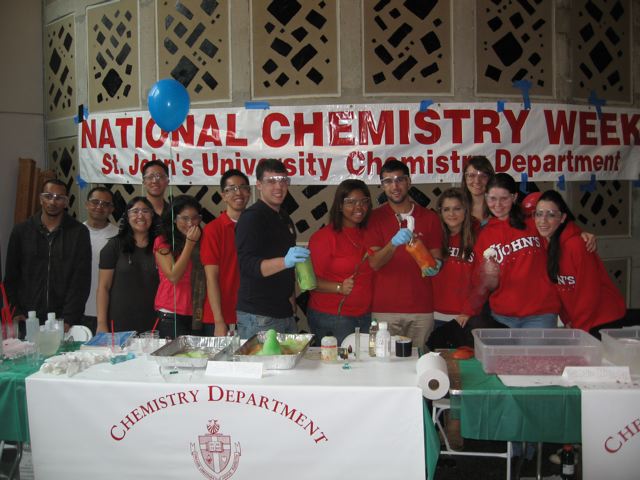 St. John's University Chemistry Student Affiliates are ready to assist with hands-on experiments.

St. John's University students watch the expression as the girl finds that her carnation that was placed
in liquid nitrogen breaks into pieces.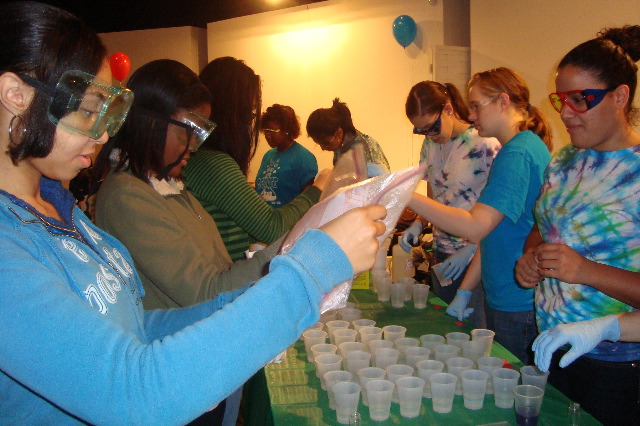 Doing chemistry in a bag?? It's working!!

Three young children trying their hand at forming bubbles

>>>>>>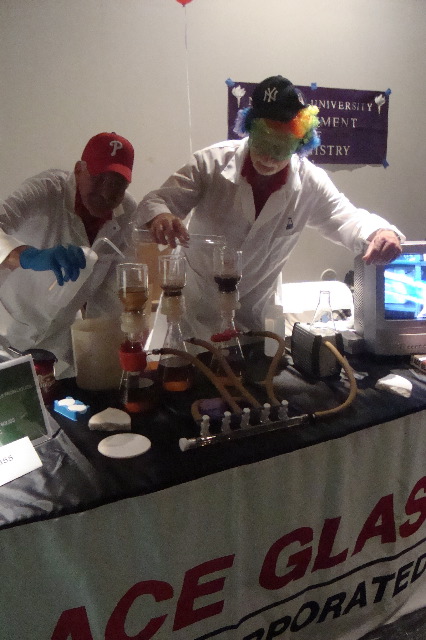 Pace University student with a youngster learning to form large bubbles....................................................Representatives of Ace Glass demonstrating their equipment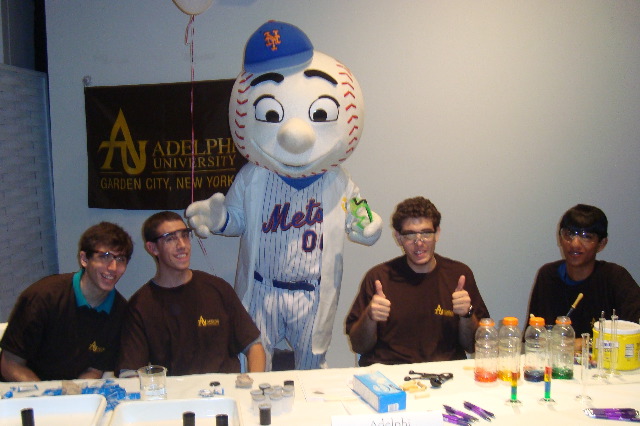 Mr. Met checks out the demos of the Adelphi University students.