WILLIAM H. NICHOLS DISTINGUISHED SYMPOSIUM AND
MEDAL AWARD DINNER
March 13, 2009 Dr. Carolyn R. Bertozzi



First Award in 1903


Over 200 chemists from academia and industry enjoyed the Distinguished Symposium and Award Dinner.
Many students from NY Section colleges attended through the support of the Nichols Foundation.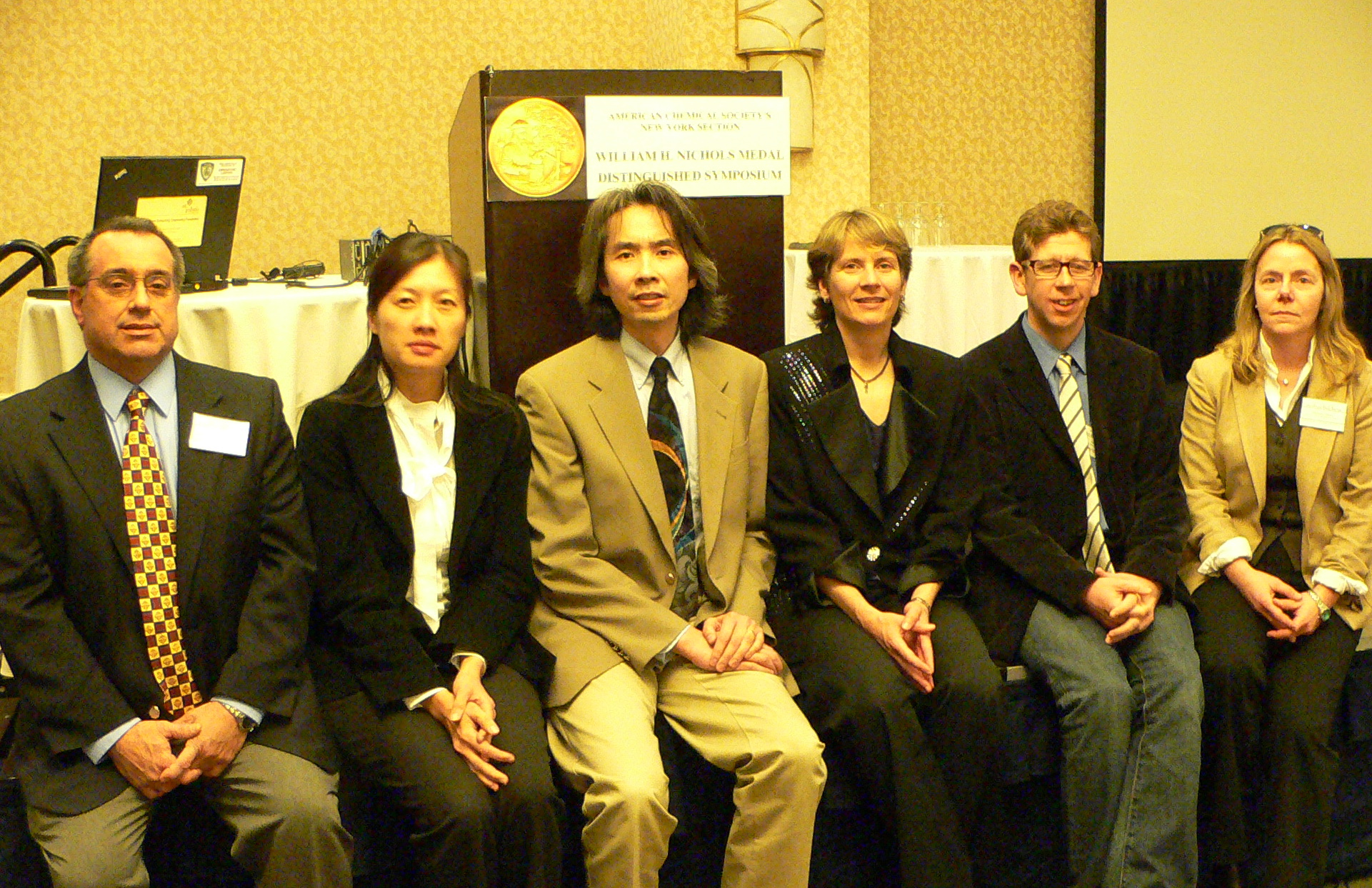 Frank R. Romano, 2009 NY ACS Chair-elect, Symposium Speakers Professors Alice Ting, MIT; David Y. Gin,
Memorial Sloan-Kettering Cancer Center; Nichols Medalist Carolyn R. Bertozzi; Tom W. Muir, The Rockefeller University;
and Dr. Babara R. Hillery, 2009 NY ACS Chair.
The Symposium was entitled: Innovations in Chemistry Toward Advancing Biology.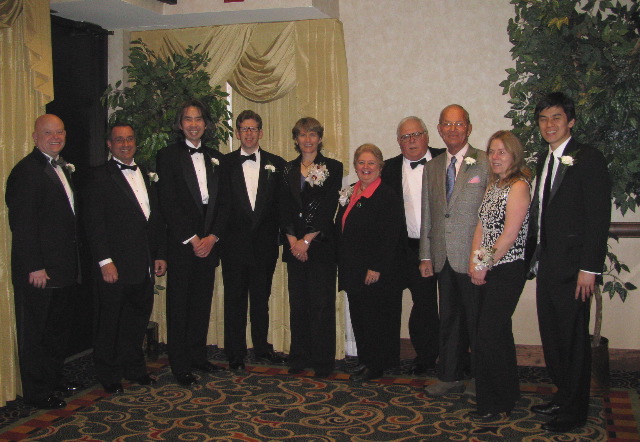 Gathering prior to the award dinner, Dr. Thomas Lane (ACS President). Mr. Frank Romano (2009 NY ACS Chair elect),
Dr. Tom Muir and Dr. David Gin (Symposium Speakers), Medalist Carolyn Bertozzi, Dr. Anne O'Brien (District 1 Director),
Mr. David Nichols and Mr. C. Walter Nichols III, Dr. Barbara Hillery (2009 NY ACS Chair) and Dr. Howard Hang (Introducer)

The New York Section enjoyed having many generations of the Nichols Family at the Medal Award Dinner

A scrumptious assortment of food for the social hour for dinner guests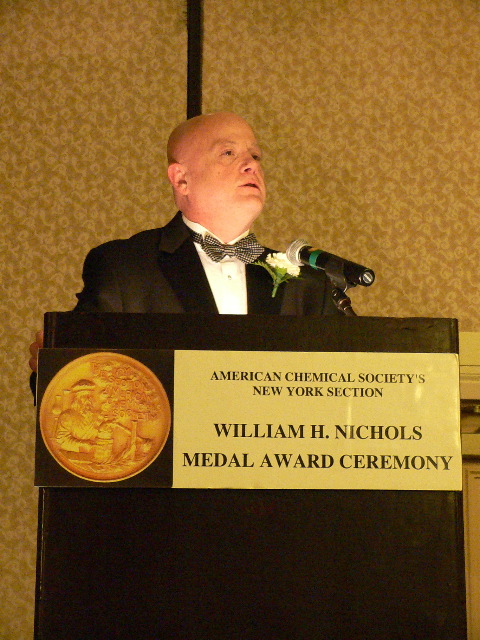 ACS President Dr. Thomas Lane extended greetings and good wishes from the American Chemical Society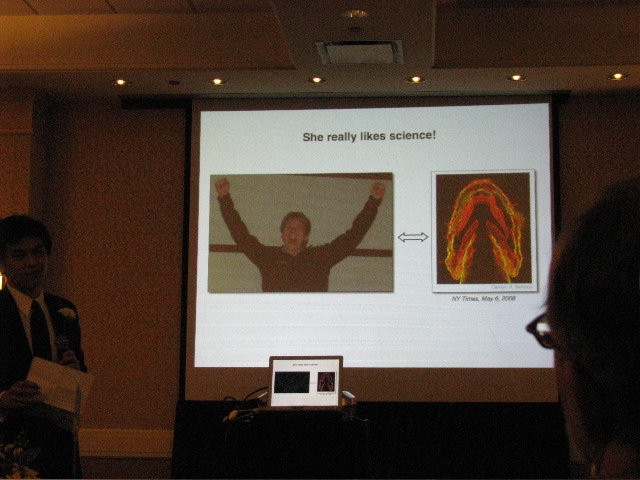 Dr. Howard Hang introduced Dr. Bertozzi to the guests with a slide show emphasizing her love for science.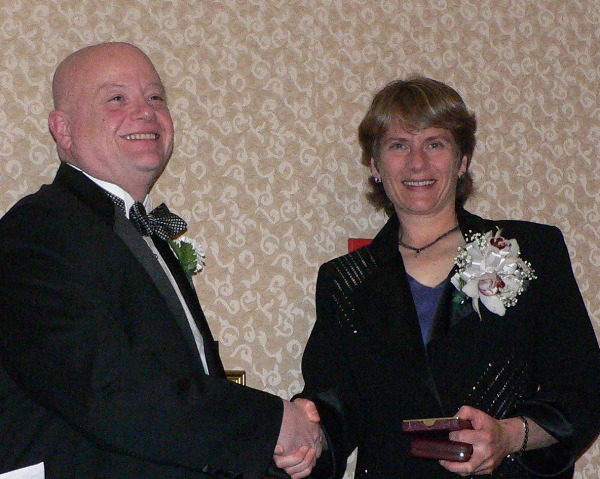 Prof. Carolyn R. Bertozzi accepting the ACS New York Section's Nichols Medal Award from ACS President Dr. Thomas H. Lane.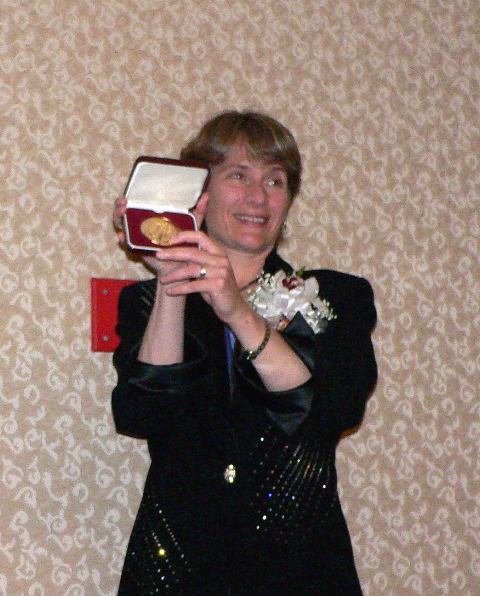 Dr. Bertozzi proudly displays the Nichols Medal that she received at the Nichols Medal Award Dinner.


Students from St. John's University enjoying the Nichols Medal Award Dinner. The Nichols Foundation, Inc.
funds the attendance of one faculty member and two students from each college and university
in the New York Section.