Topical Groups & Committees:
Sub-Sections
New York Section
National ACS
Support Your Local Section
---
Interested in becoming a member of the ACS?
Click here.
---
American Chemical Society
New York Section, Inc.
Department of Chemistry
St. John's University
8000 Utopia Parkway
Jamaica, NY 11439
Phone 516-883-7510
Fax 516-883-4003

Office Administrator
Webmaster


National Chemistry Week 2020
October 18-24, 2020
Calendar of Events
October 2020
1
Long Island Subsection
Zoom Seminar
Email John Sleckman for the Zoom credentials
Design and Total Synthesis of Self-healing Cyanine Fluorophores
work performed at Weill Medical College of Cornell University | Small organic fluorophores are powerful research tools in biological imaging that have enabled unprecedented insights into mechanisms of bio-functions. Fluorescence applications as Single-molecule fluorescence resonance energy transfer (smFRET) requires high photo-stability and brightness of fluorophores. A series of cyanine dye molecules have been synthesized with significantly enhanced brightness, lifespan and water solubility by covalently attaching triplet state quenchers (TSQ) to the fluorophores along with other structural modifications. The advanced physical properties of these new fluorophores have already led to several previously impossible research projects, and shed light on both cellular and molecular processes masked by ensemble averaging in bulk investigations.
Zhou Zhou, Queensborough Community College
Flyer

7
Westchester Chemical Society
Zoom Seminar

Safety, Fire, and Chemical Hazards in Special Effects
Monona Rossol, M.S., M.F.A., Arts, Crafts & Theater Safety, Inc.
Flyer

20
Biochemical Topical Group
Webinar: Novel Inflammatory Pathways in Chronic Human Liver Diseases
Registration Website

22
Hudson - Bergen Subsection
Chemistry and Biology of Benzimidazoles: A priviledged heterocyclic scaffold for Medicinal Chemistry
Prof. Sabesan Yoganathan, PhD, Department of Pharmaceutical Sciences
St. John's University

25
New York Local Section
National Chemistry Week - Sticking with Chemistry!
Virtual Chemistry Demo Show
Registration Website

25
New York Local Section
National Chemistry Week - Sticking with Chemistry!
Illustrated Poem Contest
Submission Deadline
Registration Website

25
New York Local Section
National Chemistry Week - Sticking with Chemistry!
Adhere to Chemistry - Kahoot.it!
Registration Website

27
Biochemical Topical Group
Webinar: Immune Contribution to Heart Failure and Therapeutic Opportunities
Registration Website

28
New York Local Section
The December Indicator Submission Deadline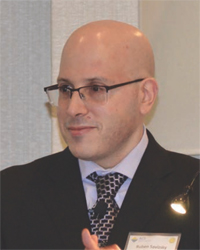 Message from 2020 Chair
Dr. Ruben M. Savizky

2020 Board Meeting Dates
---


http://TheIndicator.org

Archive of Back Issues

---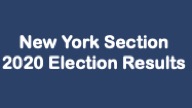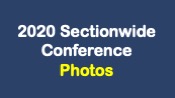 ---
Reminder - Please Pay Your New York Local Section Voluntary Dues!
When your ACS membership renewal notice arrives this time, please be sure to renew but also don't forget to check the box for payment of New York Local Section Dues. While Local Section dues are a voluntary contribution - they are not required to maintain Section membership - they are however, critically important to the well being of the New York Section.
Your $15.00 Voluntary Dues directly fund events and services, including the prestigious annual Nichols Medal Symposium, undergraduate research symposia, topical groups, subgroups, and other excellent programs. With your financial commitment, these important programs can continue to grow and benefit all our members.
Thank you - the New York Section really appreciates your help!
---
Employers Seeking Talented Employees
The Employment and Professional Relations Committee maintains a roster of candidates who are ACS members seeking a position in the New York metropolitan area. If you have job openings and would like qualified candidates to contact you, please send a brief job description and educational/experience background required to Hessy Taft. Candidates from our roster who meet the requirements you describe will be asked to contact you.
---
SPEAKERS WANTED
Do you like to talk?
Then we need to hear from you!
The New York Section of the ACS is looking to increase and update its Speakers Bureau database of interested local area speakers who are available for Section-wide seminars and symposia. If you have an area of research or interest that would provide an interesting talk appropriate for our Section members, and would like to be included in our Speakers Bureau, then please contact the New York Section Office (516-883-7510, Email) with the following information that will be posted on the Section's website: your name, affiliation, a title, and 5-6 words briefly summarizing your area of specialty. We look forward to hearing from you about topics that you wish to share with our other members!