Sub-Sections
New York Section
National ACS
Support Your Local Section
---
Interested in becoming a member of the ACS?
Click here.
---
American Chemical Society
New York Section, Inc.
Department of Chemistry
St. John's University
8000 Utopia Parkway
Jamaica, NY 11439
Phone 516-883-7510
Fax 516-883-4003

Office Administrator
Webmaster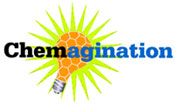 Chemagination

The New York Local Section of the American Chemical Society is sponsoring the Chemagination competition for high school chemistry students on Friday March 6, 2020 at St. John's University.
Please see the website for details

Website

Deadline for Submission of an Intent to Participate Form ( MS Word or PDF)
February 7, 2020.
US National Chemistry Olympiad

The New York Local Section is participating in the 2020 U.S. National Chemistry Olympiad,
a chemistry competition for high school students.
The examination is being given the weekend of March 7-8, 2020.

More information

REACT - The Organic chemistry Game

Grab your lab coat and jump into REACT! - the world's first and only chemically accurate organic chemistry board game! This new multiplayer board game can teach anyone organic chemistry. Build your deck of chemical cards from an array of reagents and combine them to conduct reactions. Be the first to invent a multi-step process that uses reactions to build the goal molecule on your lab bench. But, watch out for rival scientists, who might steal your cards and contaminate your experiments! With REACT!, there's never a dull moment; it makes learning organic chemistry exciting and fun!

REACT! hopes to make organic chemistry less daunting and more enjoyable for students across the globe. Created by students at UC Berkeley and Yale, REACT! teaches university-level organic chemistry in a manner that is understandable and fun. The game's flexible learning method makes it a great fit for board game enthusiasts and students in high school, university and beyond.



More information



New York Local Section Employment Opportunities

Job seekers, please check out our Employment Opportunities webpage.

Employers, are you looking to reach a highly qualified pool of job applicants in the New York area ? If so, please send your job announcement to us via Email.
Updated December 23, 2019