Co-Chair

Dr. JaimeLee I. Rizzo
Pace University
Department of Chemistry and Physical Sciences
New York, NY 10038
212-346-1761
Email

Co-Chair

Dr. Elmer Mojica
Pace University
Department of Chemistry and Physical Sciences
New York, NY 10038
212-346-1344
Email




---
Interested in becoming a member of the ACS?
Click here.
---
American Chemical Society
New York Section, Inc.
Department of Chemistry
St. John's University
8000 Utopia Parkway
Jamaica, NY 11439
Phone 516-883-7510
Fax 516-883-4003

Office Administrator
Webmaster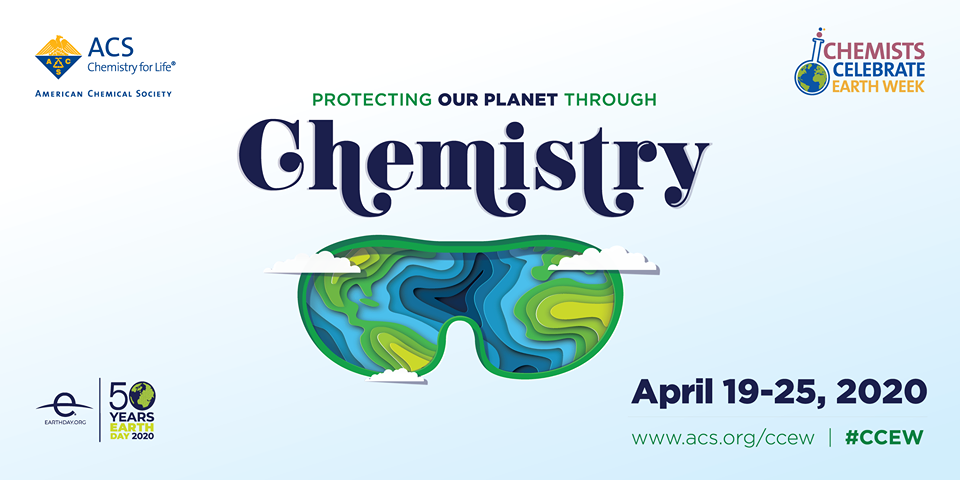 "Protecting Our Planet Through Chemistry"
2020 Earth Week Events
Saturday April 25, 2020

---
The New York Section of the American Chemical Society will celebrate Earth Day 2020 with the variety of events detailed below.
Earth Day Parade over the world-famous Brooklyn Bridge!
The New York Local Section of the American Chemical Society's 9th Annual Chemists Celebrate Earth Week event will be held on Saturday, April 25, 2020 with a Parade over the iconic Brooklyn Bridge! Our goal is to bring awareness of Earth Day to all. Our festivities will began at 11 am with check in and a healthy light breakfast including a "blender bar" followed by a keynote address entitled:
Better water quality through wetland biogeochemistry
delivered by Dr. Monica Palta, Director of Environmental Science Undergraduate Program, Pace University. We will then head out for our annual parade over the beautiful Brooklyn Bridge and then return to Pace for lunch, dessert/coffee/tea, and some fun games and a raffle!

Date: Saturday, April 25th, 2020
Time: 11 am - 4 pm
Place: Pace University
1 Pace Plaza
Bianco Room
Enter through the Schimmel Theater entrance
Directions
Register (Deadline April 17, 2020)
Download Flyer

Video slideshow of last year's Event

National Chemists Celebrate Earth Week Illustrated Poem contest
Students who would like to participate in them Chemists Celebrate Earth Week Illustrated poem content may submit their entries directly to the American Chemical Society here

The deadline for submission is April 4, 2020.
Please see the flyer for more details.
Download the entry form.
Contact Prof. Elmer Mojica (212) 346-1344 for more information.