Chemagination Coordinators
Aaron Muth, Ph.D.
Assistant Professor of Medicinal Chemistry
B26 St. Albert Hall
College of Pharmacy & Health Sciences
St. John's University
8000 Utopia Parkway
Queens, NY, 11439
Phone: 718-990-6678
Email

Sabesan Yoganathan, Ph.D.
Assistant Professor of Pharmaceutical Sciences
330 St. Albert Hall
College of Pharmacy & Health Sciences
St. John's University
8000 Utopia Parkway
Queens, NY, 11439
Phone: 718-990-5224
Email




---
Interested in becoming a member of the ACS?
Click here.
---
American Chemical Society
New York Section, Inc.
Department of Chemistry
St. John's University
8000 Utopia Parkway
Jamaica, NY 11439
Phone 516-883-7510
Fax 516-883-4003

Office Administrator
Webmaster


New York Section of the American Chemical Society Chemagination Competition
Friday, March 8, 2019
St. John's University, Queens, NY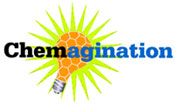 Chemagination is a creative innovation and writing contest for high school science students conducted by the American Chemical Society (ACS) and written with the National Science Education Standards in mind.
---
2 0 1 9


The 2017 New York Section of the American Chemical Society Chemagination Competition will be held on Friday, March 8, 2019 at St. John's University, Queens NY from 10:00 am to 2:00 pm.

It will consist of a poster session and judging, followed by a presentation for the students and the award ceremony.

For this event, high school students are asked to imagine that they are living 25 years in the future and have been invited to write an article for ChemMatters, a magazine for high school students that focuses on the role of chemistry in everyday life. Students are also asked to design the magazine cover. The subject of the article is:

"Describe a recent breakthrough or innovation in chemistry (and/or its applications)
that has improved the quality of people's lives today."
The article must be written to fit in one of four categories: Alternative Energy, Environment, Medicine/Health or New Materials.

First place category winners from Local ACS Sections' Chemagination contests will be eligible to participate in the regional Chemagination contest at the 2019 MARM Awards Ceremony held in Princeton, NJ

Refer to the 2019 Chemagination Contest Description & Rules for more details. For examples of questions that might be asked by judges during the competition click Sample Questions.


Important Information:
DEADLINE for submission of the 'Intent to Participate Form' is February 9, 2019.
DEADLINE for submission of the 'Article Submission Form' along with the article and cover page is February 23, 2019
DEADLINE for a $75.00 Submission Fee for each project entry is February 23, 2019. Please make the check to NYACS.
The New York section contest will be held on Friday, March 8, 2019 at St. John's University
Topical Groups & Committees:
Sub-Sections
New York Section
National ACS
Support Your Local Section